#ReimaginingFuturos For Latinx Immigrant Workers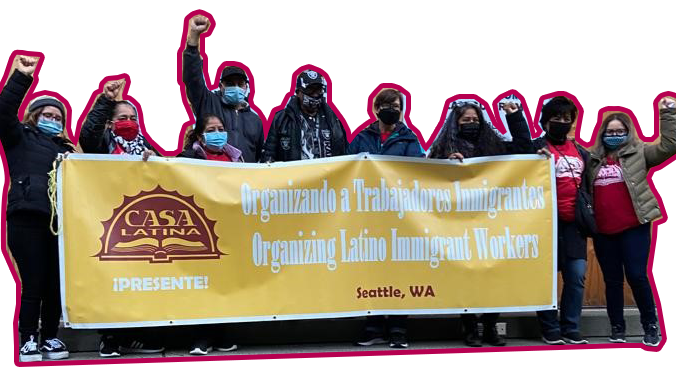 Fuel the movement to advance the power of Latinx immigrant workers in King County with a gift today.
$0
raised by 0 people
$300 goal
Growing up, my parents always told me stories about the challenges they faced as immigrants trying to build a better life for our family. One of the biggest struggles they faced was unfair treatment in the workplace - no sick time, no vacation time, and sometimes no lunch break. That's why I'm proud to support Casa Latina, an organization that is working to empower and educate immigrant workers in our community.
Casa Latina provides valuable resources like ESL classes, computer classes, leadership groups, and advocacy to help immigrant workers thrive in their jobs and build a better life for themselves and their families. And perhaps most importantly, they provide support and assistance to workers who have experienced wage theft or other forms of exploitation.
This year, Casa Latina's fundraising goal is $65,000. That may seem like a lot, but every donation - no matter how small - can make a big difference in the lives of immigrant workers in our community. Please join me in supporting this important cause and helping to create a more just and equitable society for all.
 Casa Latina advances the power and well-being of Latinx immigrants through employment, education, and community organizing. 
The first $20,000 raised will be DOUBLED thanks to a campaign match! 
This fundraiser supports
Casa Latina
Organized By Alan Rivas