FISH: Kids Summer Science STEM Camp Scholarship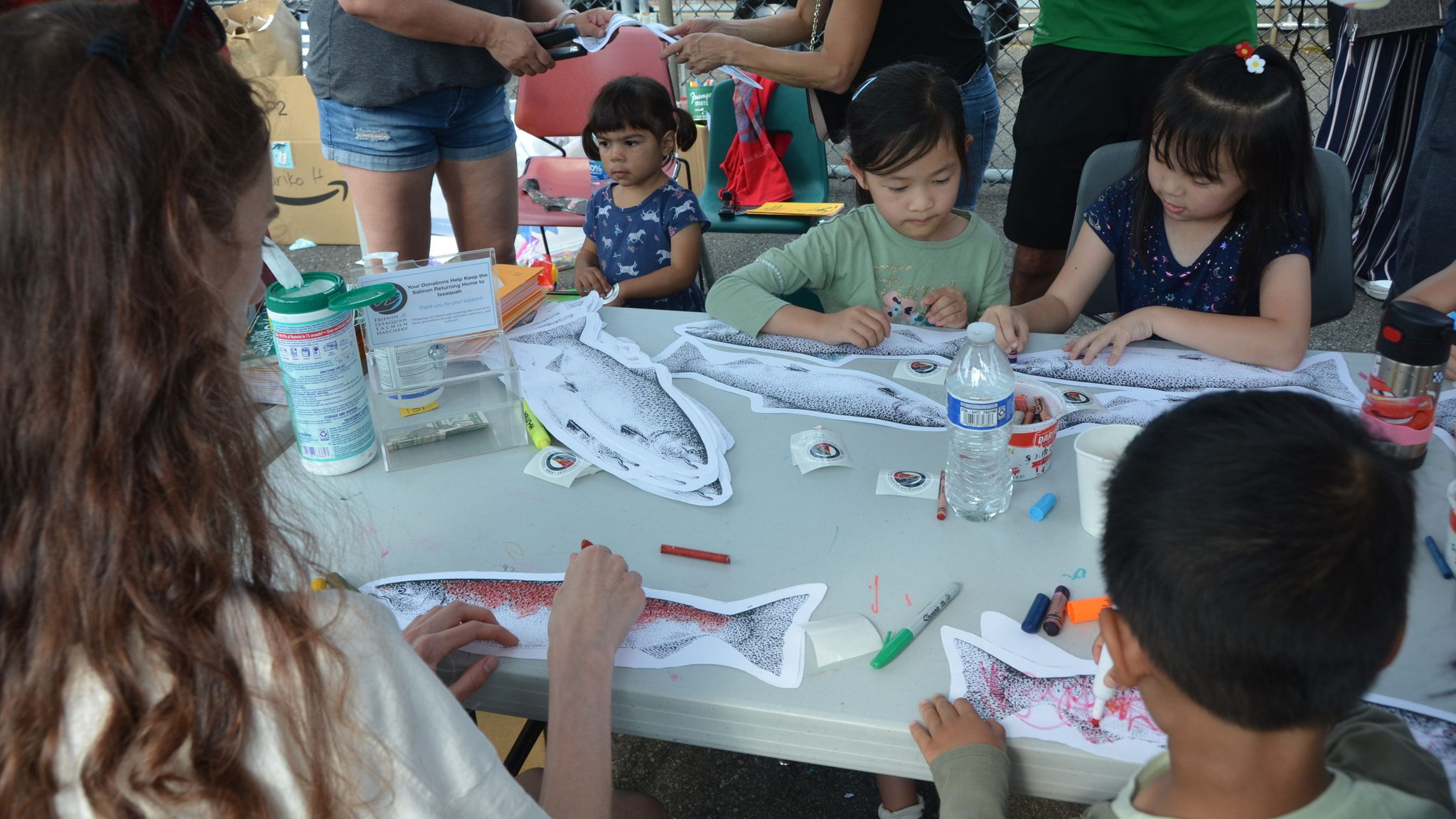 Science Camp Scholarships impact families underserved familites. Every $300 pays for one child.
$0
raised by 0 people
$3,000 goal
Friends of Issaquah Salmon Hatchery (FISH) STEM summer science camps are a fun and engaging way to learn science in an outdoor classroom. These educational camps are designed to immerse youth in science and technology experiences through the remarkable migration of our local salmon. Underserved families struggle to afford these opportunities. With every $500 pledge to the FISH Summer Camp Scholarship Fund, we can enroll and enable a camper to experience the wonder of nature conservancy and preservation. Affordable science camps are essential to an enriched education that gives young people an understanding of and connection to the natural world around them. Right now, we need your support for the Friends of Issaquah Salmon Hatchery youth programming. Can we count on your donation to help us navigate the changing landscape and provide summer science camps to underserved communities? We need your help to achieve our mission of protecting our salmon and ensuring their survival for future generations.
Your support makes a meaningful difference in the lives of children and educators, and you are choosing to make science educational enrichment a part of your life and valuing the experiences our programs give to underserved youth.
Instagram