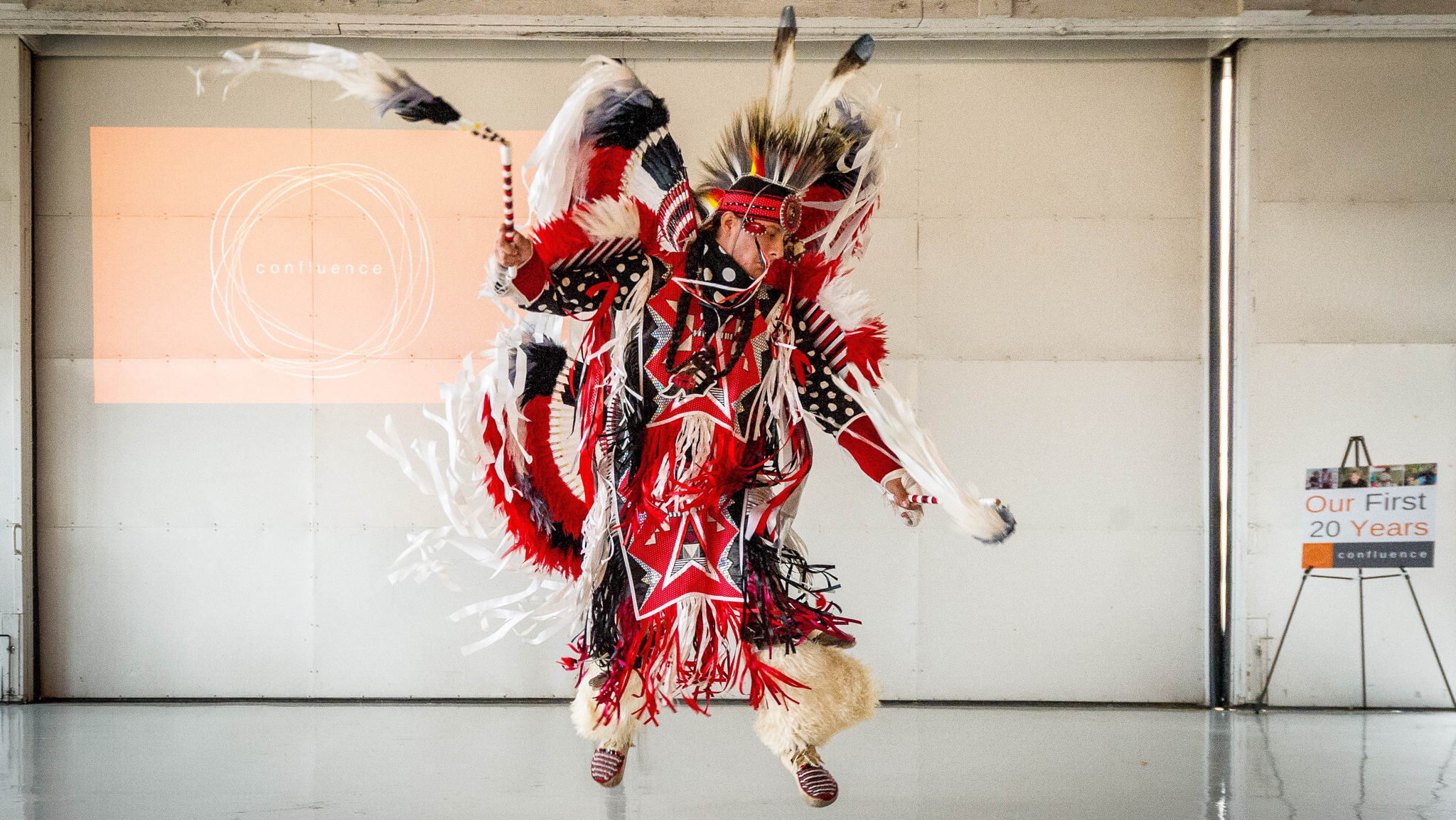 Become a Friend of Confluence to elevate Indigenous voices in schools, public spaces, and online
Confluence began in 2002 as a response to the Lewis and Clark Bicentennial as a way of elevating Indigenous voices in our collective understanding of the Columbia River system.
Today, our mission is to connect people to the culture, history, and ecology of our region through Indigenous voices. We do this through art and education. Your contribution today supports the conservation and stewardship of the Confluence River Sites by Maya Lin and the learning programs designed to connect students and adults with a broader understanding of the landscape we call home.
Quite simply, we can only fulfill this important mission because of the financial support from the Friends of Confluence. When you contribute to Confluence, you join a dedicated community of fellow donors who understand the power of rewriting our origin story in order to create a more inclusive and environmentally responsible future. Thank you!