$30 for 30 Years of Choral Excellence
A nonprofit fundraiser supporting
Opus 7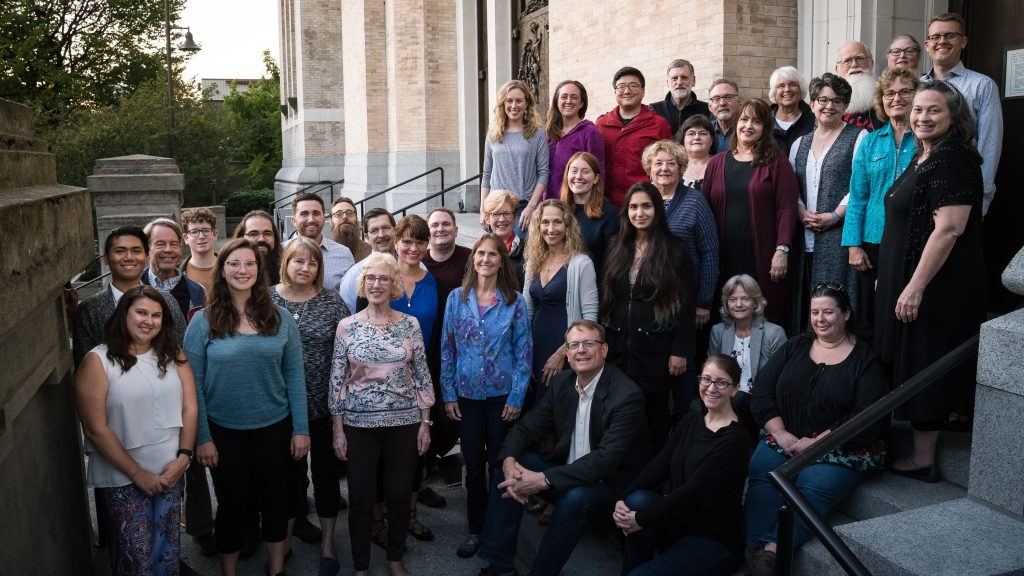 Donate $30 for 30 years of Opus 7's dedication to showcasing PNW composers & new choral commissions
$1,955
raised by 14 people
$10,000 goal
Since its inception, Opus 7 Vocal Ensemble's name has been synonymous with musical artistry, technical ambition, and the elevation of the unheard story. Opus 7 has established a reputation for continually featuring a diverse range of new and rarely performed works, along with time-honored classics of choral literature. Formed in 1992 as a professional choral group by founding director Loren Pontén, Opus 7 specializes in 19th- through 21st-century a cappella choral music. As a resident ensemble of St. James Cathedral in Seattle, Washington, since 1994, Opus 7 is firmly dedicated to performing the works of local and regional composers, regularly commissioning new choral compositions.
Since our first "All Northwest" concert in 2000, Opus 7 has featured over 200 works by many of the Pacific Northwest's most prominent composers! We have also performed over 50 prize-winning works by student composers, who collectively were awarded over $25,000! 
Opus 7's goal for this year's GiveBIG campaign is $10,000. 
Your gift will make it possible for Opus 7 to continue to showcase the talents and treasures of our Pacific Northwest composers—reaching the world through CD recordings and fostering the next generation of composers through our unique student composer awards program (the Robert Scandrett Memorial Student Composer Award for high school, undergraduate and graduate students).
It is our privilege to celebrate this 30th anniversary with you, our community who has traveled with us on this magnificent journey of musical exploration and excellence. Please consider a contribution toward our next 30 years—no donation is too small! 
This fundraiser supports
Opus 7