"Our Next Generation" Expansion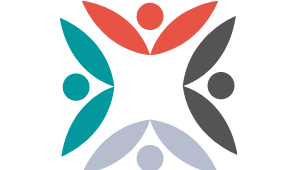 $5
raised by 1 people
$1,000,000 goal
Since 2015, Our Next Generation has operated a Staffed Residential Facility for residents under the age of 18 who exhibit extreme behaviors and emotional disorders and may have experienced severe family conflict or dysfunction.  
Our services include mental health counseling, 24-hour direct care, recreational and entertainment opportunities, education, and job skills training. Our facility is currently equipped to care for five individuals in a home-like environment. 
Our mission  
The Mullen-Polk Foundation empowers foster youth to thrive through pathways of restorative care, community connection, programs, and services. 
Our Next Generation is committed to fortifying culturally aware and sensitive partnerships with residents and their families. To the very greatest extent possible, we make sure that our staff and our programming reflect and respect the diversity and culture of our residents and their families with regard to race, ethnicity, national origin, language, gender, sexual orientation, spirituality, and cultural learning. 
We focus on stability, transition, and permanent placement, with transition occurring at or before 12 months. Our support systems and counseling services actively involve families in creating their own success. For some youth, it's just not possible to successfully transition -- or, at least, not possible in the immediate future. So, we concurrently focus on creating the warmest, healthiest, most supportive alternatives we can—either in extended time within our facilities, transition into healthy foster families, or adoption.  
These goals for Our Next Generation expansion directly embody the foundational goals of The Mullen-Polk Foundation: 
·         To meet the physical needs of residents by providing safety, shelter, proper nourishment, opportunity for exercise, family planning, clothing, and access to medical, dental health, and dental care. 
·         To meet the emotional needs of residents by providing support, empathy, adult mentoring, encouragement, and therapy, including psychiatric care when needed. Our programming reflects and respects the diversity and culture of our residents and their families with regard to race, ethnicity, national origin, language, gender, sexual orientation, spirituality, and cultural learning. 
·         To meet the social needs of residents by providing diverse opportunities to practice social interactions, diverse indoor and outdoor recreational opportunities, mentoring and coaching. Our facility promotes cultivation of residents' skills in emotional management, communication skills and conflict resolution, and it teaches healthy interpersonal relationships including healthy and safe sexual practices. 
·         To meet the intellectual and educational needs of residents through support, mentoring, tutoring, educational assessment and planning including college, and exposure to creative and performing arts. 
·         To meet the independent living skills needs of residents by teaching independent and daily living skills and independent living skills through daily program routine and independent living skills (ILS) classes and through referrals to other vocational rehabilitation and employment training and internship opportunities. 
·         To meet the spiritual needs of residents by providing them freedom to explore and practice the spirituality of their choice and the means to connect with their chosen spiritual group. 
·         To maintain residents' placements and/or successfully transition residents to their identified discharge destination. 
Our expansion from our existing 5-bed facility to a new 30-bed facility will enable us to meet the social, emotional, physical, mental, cultural, recreational, educational, and vocational needs of a larger community of at-risk youth. 
In 2019, the Mullen-Polk Foundation was awarded a $2,000,000 grant from the State of Washington Department of Commerce to support the expansion of "Our Next Generation" in Vancouver, WA. Although the amount of the Commerce grant is very generous, it is not nearly enough to offset the cost to develop and build from the ground up the new 30-bed facility. 
We are acquiring construction financing from Riverview Bank to help us bridge the gap between the Commerce Grant and the remaining cost to build the new facility. Acquiring the construction loan is necessary for the MPF to be able to bring this expansion to fruition but could also cause potential financial hardships for MPF from the debt we will have to carry. We invite you to support this extremely worthwhile endeavor through your financial contributions to help us lower our potential financial exposure and to help us decrease the amount that MPF would potentially have to pay back to financial institutions for use of their funding in this expansion.
Thank you in advance for your support!