#ThanksResearch Education Fund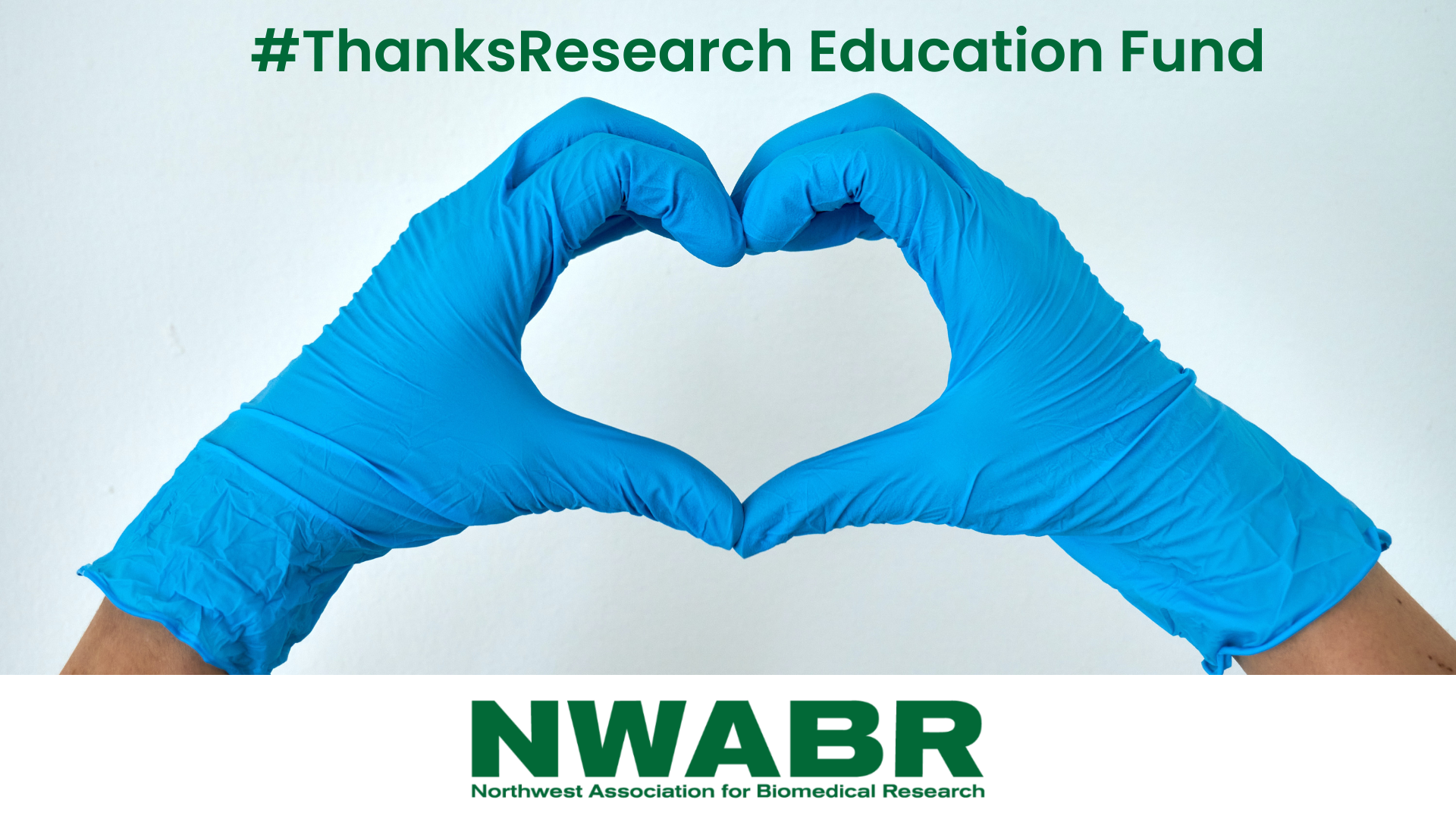 Please support NWABR's #ThanksResearch Education Fund
$5,250
raised by 10 people
$20,000 goal
Biomedical research is under relentless attack from individuals and groups that wish to slow down or politicize the advancement of science.
The NWABR #ThanksResearch Education Fund raises funds so that NWABR can support public outreach activities about biomedical research.  This outreach includes the following activities:
We provide scholarships to students who wish to attend NWABR's annual high school level summer science camps.
We support and train Research Ambassadors who make school based and community presentations about biomedical research, and their own roles within research.
We feature support for NWABR's annual #ThanksResearch social media campaigns on Facebook and LinkedIn. Each year through these campaigns we disseminate positive messages about research to hundreds of thousands of people in the Pacific NW.
The aim of this work is to disseminate accurate, truthful and compelling stories to people in a non-argumentative manner. We do not aim to change people's minds. We aim to position NWABR as an open, honest, and reliable source of information about research. Through this openness we seek to open dialogue with people so that they can also understand the vital importance of this work.